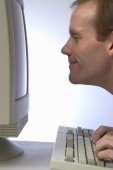 30 Day Free Trial
We invite you to try MembershipEdge FREE for 30 days to see how well it fits your requirements.
We provide you with a fully functional account loaded with sample families, groups, events, etc. You can also set up additional logins so, you can set up an account for everyone on your selection team. Then, we stand ready to help you evaluate MembershipEdge and learn how it can help you get more done in less time.

We Pledge that the infomation you share with us below will be KEPT CONFIDENTIAL and will not be shared with anyone else. For further details, see our Privacy Statement.